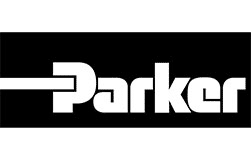 Pneumatic solenoid valve - Parker Moduflex P2M series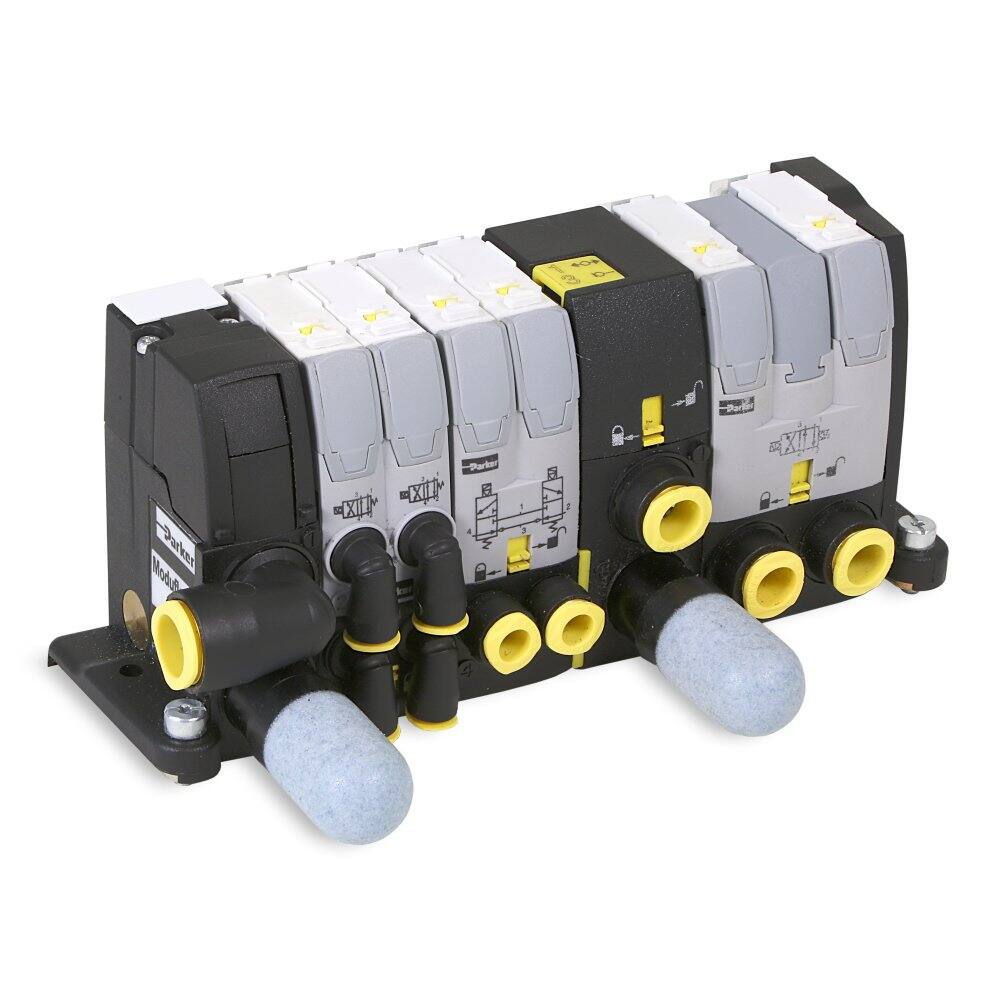 The Parker Moduflex P2M series pneumatic solenoid valve is a stackable valve with internal/external pneumatic piloting. Moduflex valves are stackable only. The following valve functions are available:
- 4/2, single and double solenoid valve / single and double pneumatic control
- 3/2, single solenoid valve, NC with exhaust control
- Double, 3/2-way, double solenoid valve, NC/NC, NO/NO, NC/NO, with exhaust control
- Double, 3/2, NF/NF
Three mounting configurations are available: S series (stand-alone), T series (joinable subbase with individual cable per solenoid valve) and V series (joinable subbase with backplane PCB for collective wiring). The V series offers several head module options: 20- and 25-pin Sub-D connections, Devicenet, Profibus DP, CANopen, Interbus-S and ASi fieldbus options. The Moduflex valve manifold can be converted on site from an internally piloted power supply to an external power supply. To do this, remove the cover on the left-hand shutter plate and turn the "X" selection knob through 180 degrees. The 4 mm tube connection is now available for external pilot supply pressure. The cover can now be reinstalled. Internal pilot implies that the supply pressure on port n°1 is directed towards the end of the spool valve. The solenoid actuator then allows pressure to pass through, applied to the piston to actuate the spool. With external control, the internal pressure of the spool valve comes from an external pilot orifice and not from orifice n°1. Moduflex fieldbus head modules can also be used with Isys Iso and Isys Micro valve subbases.