ctrlX DRIVE BOSCH REXROTH
With ctrlX DRIVE, Bosch Rexroth has developed the world's most compact modular drive system for its customers. In addition to its small footprint and maximum scalability, the advantages of ctrlX DRIVE include almost unlimited combination possibilities for the user, sophisticated engineering tools and high energy efficiency.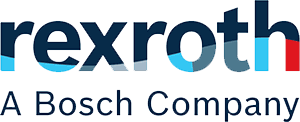 More drive in automation: compact, modular servo drives and servomotors
Today, when it comes to automation, what counts for machine builders and end-users is to be decisively ahead of the competition. This means bringing cost-optimized solutions to market and deploying them quickly. There are three main levers for achieving this goal:
> Minimize automation structure or installation space
> Scaling without architectural breaks
> Broadening the scope of action through system openness
To this end, Bosch Rexroth has developed the world's most compact modular drive system: ctrlX DRIVE. Whether as an entry-level or high-end variant: the system enables rapid implementation of cost-effective individual solutions that grow with requirements. The drive system covers both simple single-axis applications and complex multi-axis machine systems. All system components can be freely combined by the user.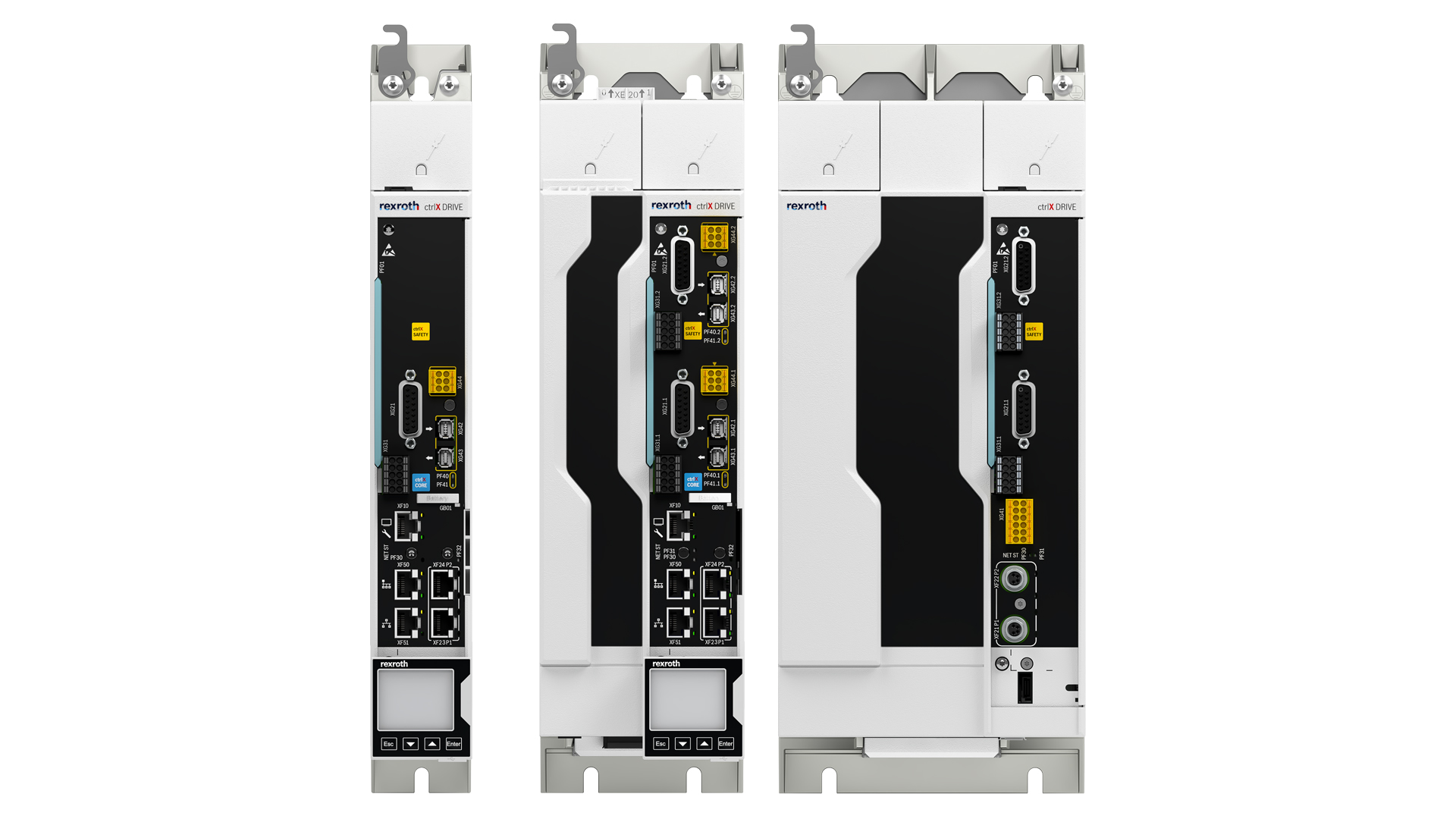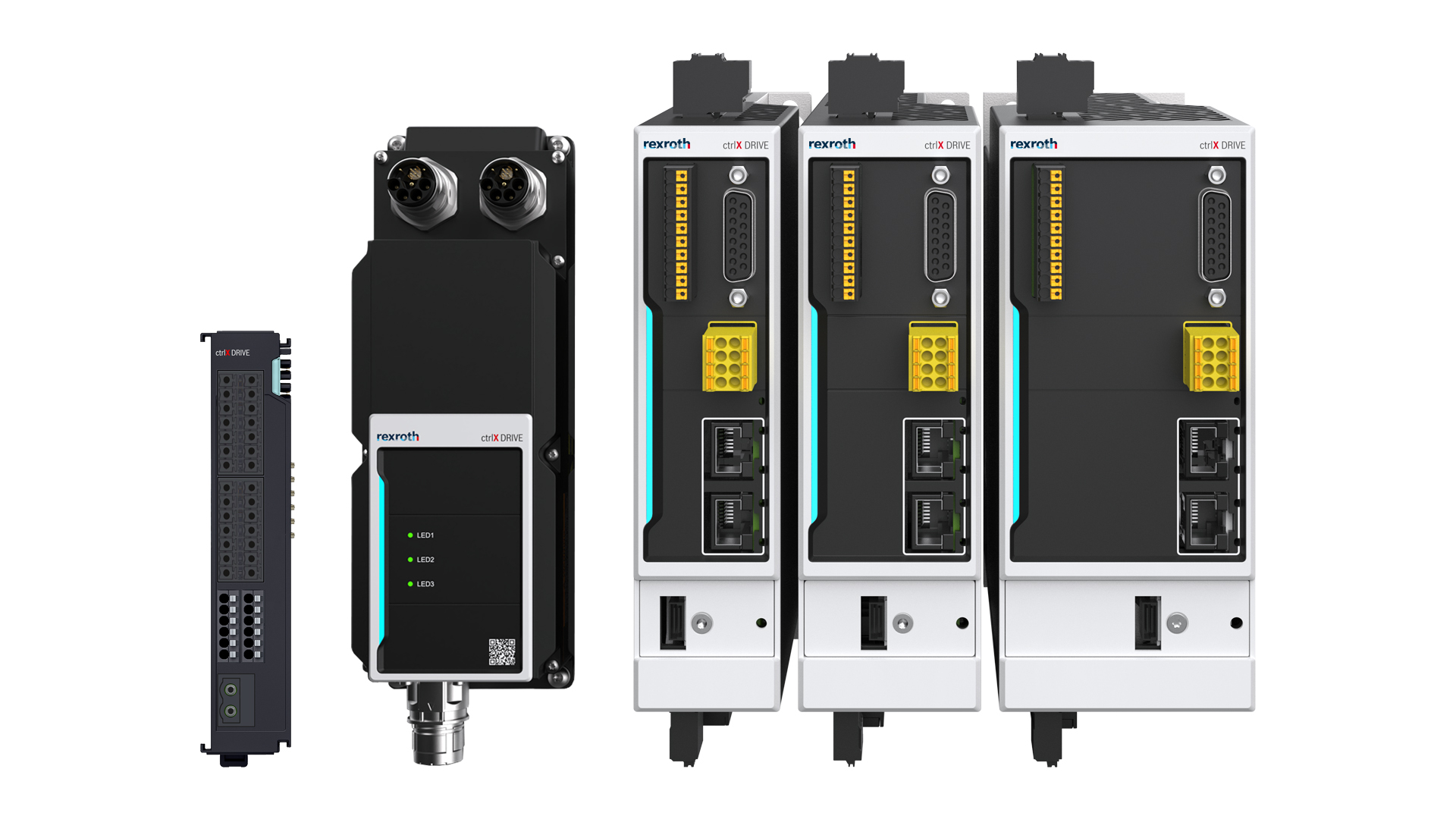 Voltage class and protection class are important decision criteria when choosing a servomotor. ctrlX DRIVE covers the broad 380-480V AC market very well. Bosch Rexroth also serves the lower voltage range on the basis of a universal architecture platform. A servomotor is available for the 0.05 to 1.5 kW power range, and a 24 V/48 V servo module for the low-voltage range.
As a pioneer in cabinetless technology, the ctrlX DRIVE range also offers a cabinetless version with IP65 protection. The system offers a high degree of flexibility thanks to its single- and dual-axis design, scalable number of axes, different cooling concepts and much more.
Bosch Rexroth offers a range of servomotors for drive systems. They are powerful, space-saving and perfect team players in the ctrlX DRIVE range. With the new MS2N/MS2E/MS2S synchronous servomotors, users benefit from significant advantages such as higher torque, higher speeds, a more compact design and the new real-time condition monitoring for Industry 4.0 solutions.

ctrlX DRIVE - servo drives
ctrlX DRIVE offers tailor-made solutions: the scalable inverter range includes converters, single- and dual-axis inverters, DC/DC converters as well as rectifiers and regenerative power supplies. This means that solutions for different applications are possible with minimum installation space.
Minimum footprint
> 50 % driving
> 100 control %
> 300 mm in control cabinet
> 30 % more torque density
Scalable and consistent
> Power range: Drive 6 A to 375 A
> From input level axis with setpoint control to motion system
> Flexible power supply concept, including converter as power supply
> Maximum torque from 4 Nm to 692 Nm, functional safety up to SIL3
Open and flexible
> Multi-Ethernet, Multi-Encoder
> Decentralized intelligence - open to its own user's IP address
> Perfectly adapted to any security topology
> Virtual engineering with simulation models
Maximum flexibility for optimal machine operation
The latest generation of ctrlX DRIVE servo amplifiers offers the user maximum flexibility. The range extends from an input-level axis with command-value control to an inverter-integrated motion system. The solution is easy to use via plug & play. The comprehensive motor range (rotary and linear motors, housing and motor kit) offers the optimum components for every machine.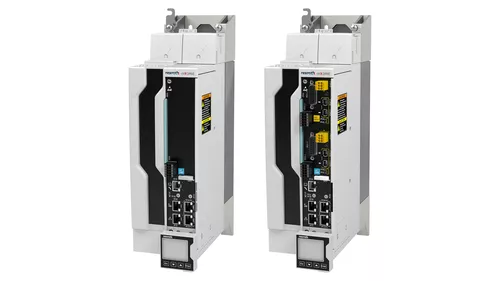 Minimal footprint and significant performance benefits
A significant advantage of ctrlX DRIVES servo drives is that they are real space-saving marvels. In fact, the drives require extremely little installation space, and occupancy in the control cabinet is reduced by 50 %. The integration of ctrlX CORE control software completely eliminates the space required for the control system. The multi-axis modular concept makes them ideal for 300 mm in the control cabinet. In addition to space savings, significant performance advantages result, for example from higher 30 % torque density.
Scalability and consistency for tailor-made solutions
The development of ctrlX DRIVE has focused on adaptability in many respects. The system is therefore designed to be scalable and consistent. This means that tailor-made solutions can be used with peak currents from 6 A to 375 A. Sufficient power is always available, even for extended machine designs with power ratings of up to 260 kW.
Thanks to Multi-Ethernet and Multi-Encoder, the drives follow the principle of openness and flexibility. The drive system features decentralized intelligence and is therefore open, among other things, to the use of its own user IP address. Three-dimensional digital simulation models are available to support engineering in a virtual environment.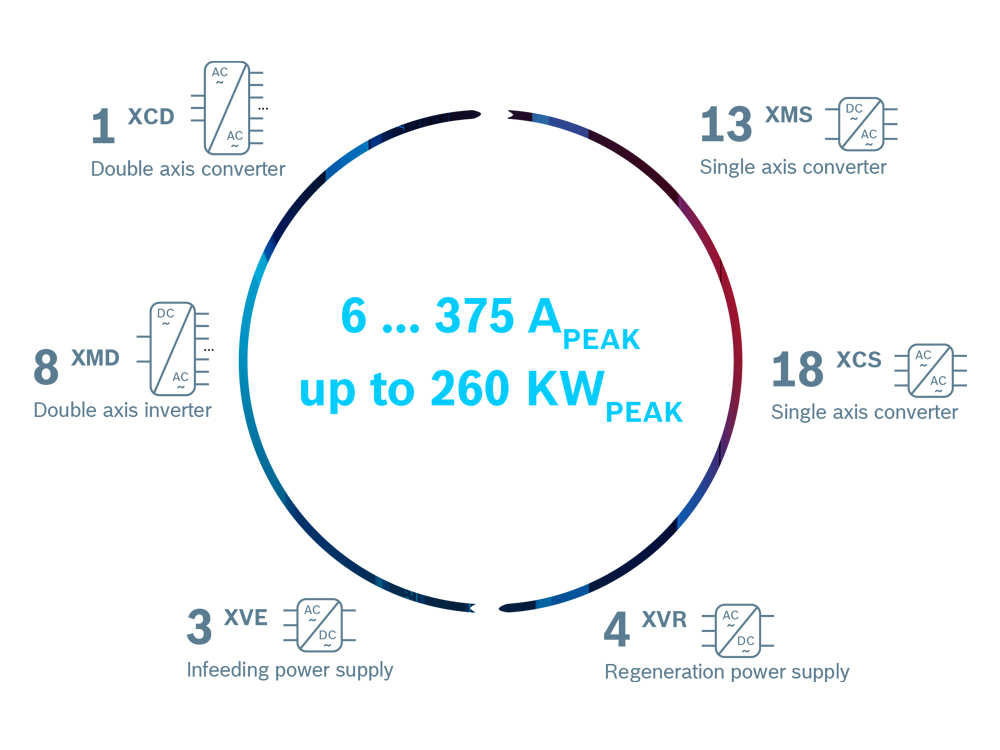 Opening with ctrlX SAFETY for secure automation
Open - but safe: in combination with ctrlX SAFETY, ctrlX DRIVE guarantees the perfect, safe solution for every application. Bosch Rexroth offers users a compact yet scalable safety system that can be used flexibly - from the drive-integrated SafeMotion solution in ctrlX DRIVE to the complete ctrlX SAFETY controller. The system thus offers a very high level of safety and enables efficient engineering. ctrlX DRIVE adapts perfectly to any safety topology.
This process meets the most diverse requirements: the scalable SafeMotion software is based on ctrlX DRIVE and is available both as an entry-level version with extensive functions and for the most demanding requirements. At the same time, it provides a purely drive-based safety solution, independent of the superior control system.
Technical data - servo inverters