MODULAR ELECTRIC LINEAR ACTUATOR - PARKER Series

OSP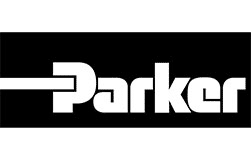 Parker OSP series trapezoidal screw electric linear actuators with integral plain-bearing guide and rod extension are suitable for intermittent applications and provide self-locking and excellent low-speed characteristics.
Based on the ORIGA rodless cylinder, proven in tens of thousands of applications, Parker offers the most complete solution for linear movements.
Designed for absolute reliability, high displacement performance, simple handling and optimized construction, ORIGA SYSTEM PLUS can overcome the most difficult assembly situations.
The ORIGA SYSTEM PLUS is a complete modular system that offers the possibility of combining pneumatic and electric drives with guideways for all types of application.
The actuators, which form the heart of the system, are made of an anodized aluminum profile with double dovetail grooves on three sides. These are the main components of the system, to which all modular options can be directly attached.