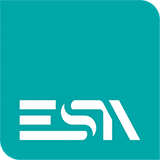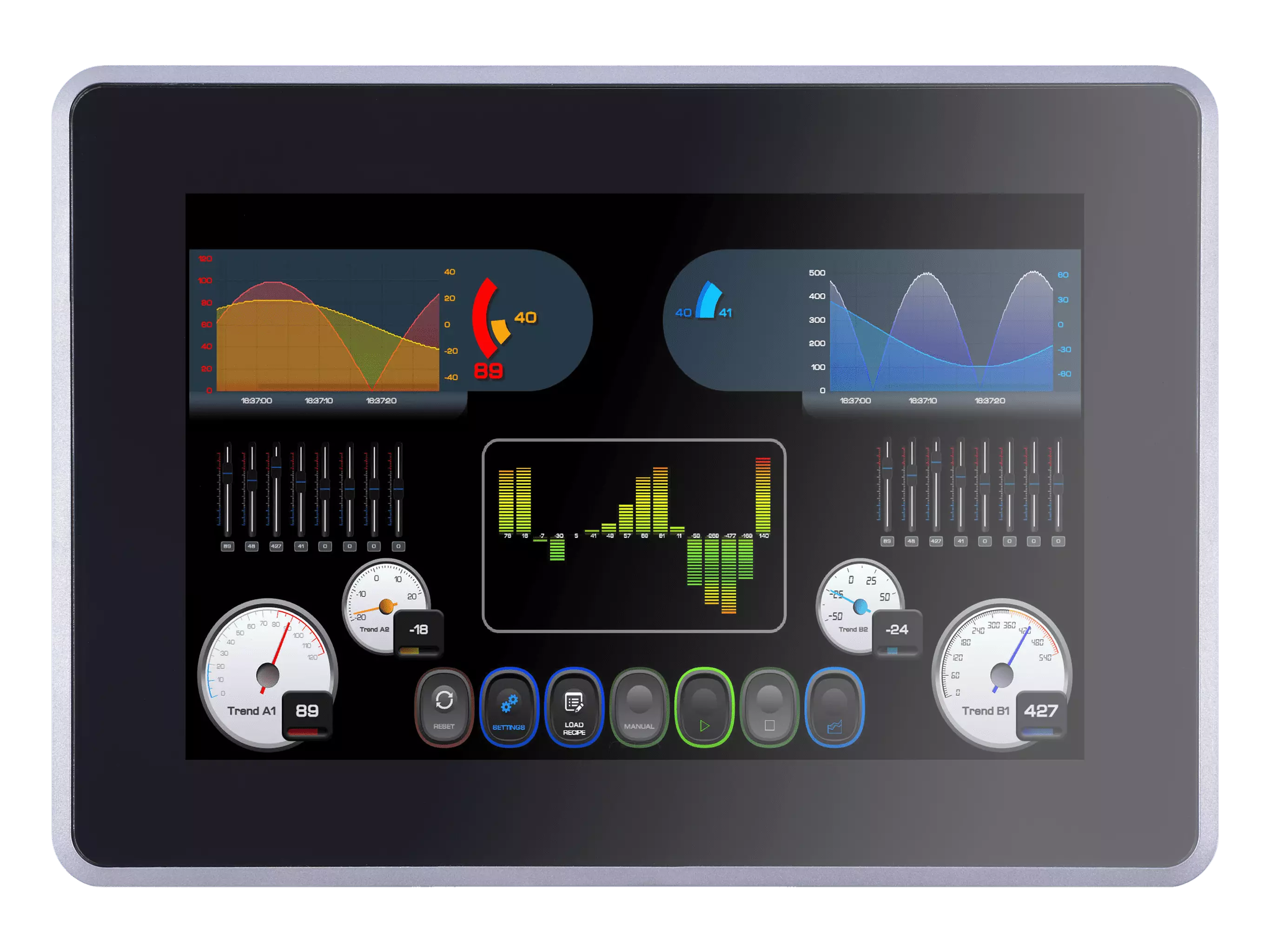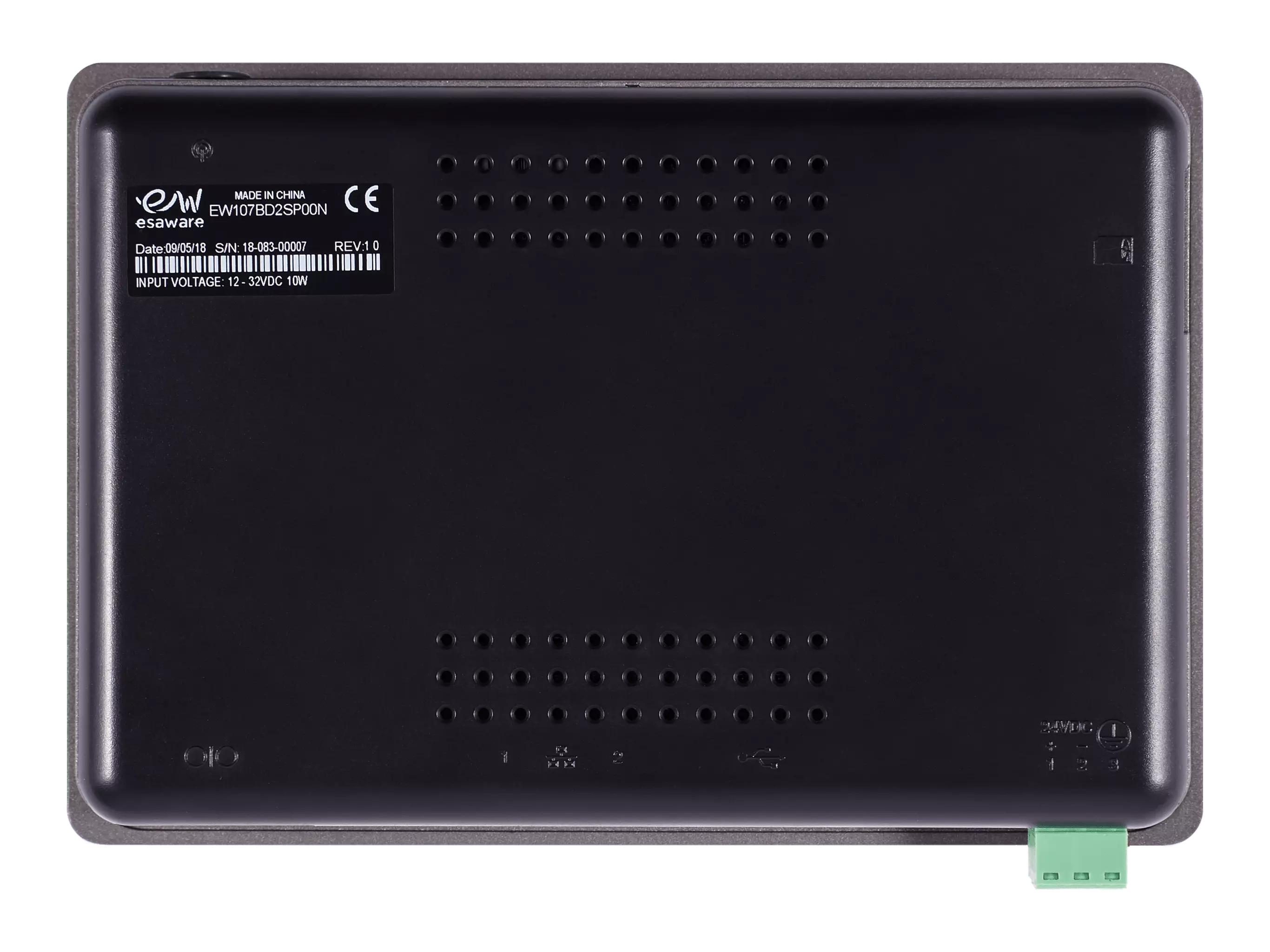 ESA Web Panel 4.0 evolution of the classic HMI client
The ESA Automation Web Panel represents the evolution of the classic HMI client based on industry version 4.0. Thanks to the powerful integrated browser and true flat screen up to 15″, it optimizes the visualization of production data and any interface developed in HTML5.
7″ to 15″ flat-panel display with capacitive touchscreen.
Maximum aperture to display all web content.
Industrial-grade hardware based on a powerful quad-core Cortex A9 processor.
2 USB ports.
Dual Ethernet ports.
SDHC card reader.
Optional serial port and communication capability
Wi-Fi and 3G.
Can be mounted on a VESA arm or inside the panel.