POWERTECH ASYNCHRONOUS COMER MOTOR

DRIVE AX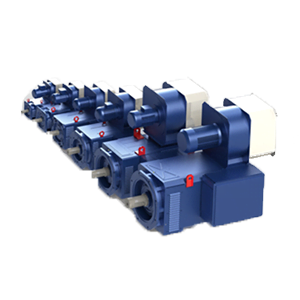 The POWERTECH DRIVE AX asynchronous motor range offers excellent reliability, high efficiency, low noise levels, a range of drives and a wide range of options and customization options.
With a good torque-to-weight and speed ratio and a reliable approach, the AX series is an ideal solution for all applications.
High-performance induction motors are built to the highest quality standards and can be adopted in a wide range of applications. Our motors are supplied with aluminum squirrel-cage rotors (or copper in larger sizes). Available in air-cooled and liquid-cooled versions.