PARKER ASYNCHRONOUS VARIABLE SPEED DRIVE
AC30
For open and closed loop applications Standard drive 0.75 - 450 kW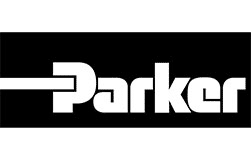 The Parker AC30 asynchronous variable speed drive has been developed to provide users with exceptional levels of control for simple open-loop pump and fan applications and more complex closed-loop process applications.
The AC30 combines advanced performance with exceptional ease of use, making even the most complex applications simple to implement.
The AC30 gives users access to an extensive library of macros and sample applications. While users are free to develop their own applications, they can also save time and reduce development costs by accessing customized examples and complete solutions.