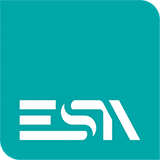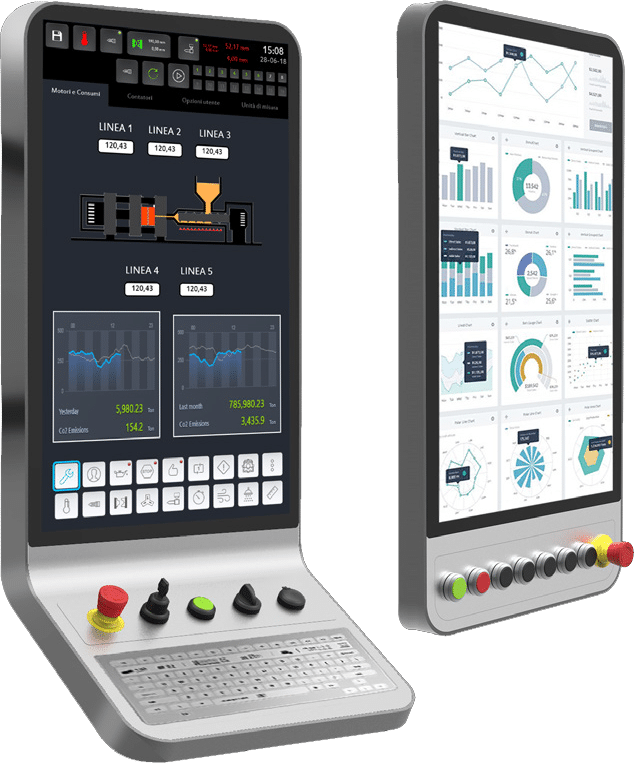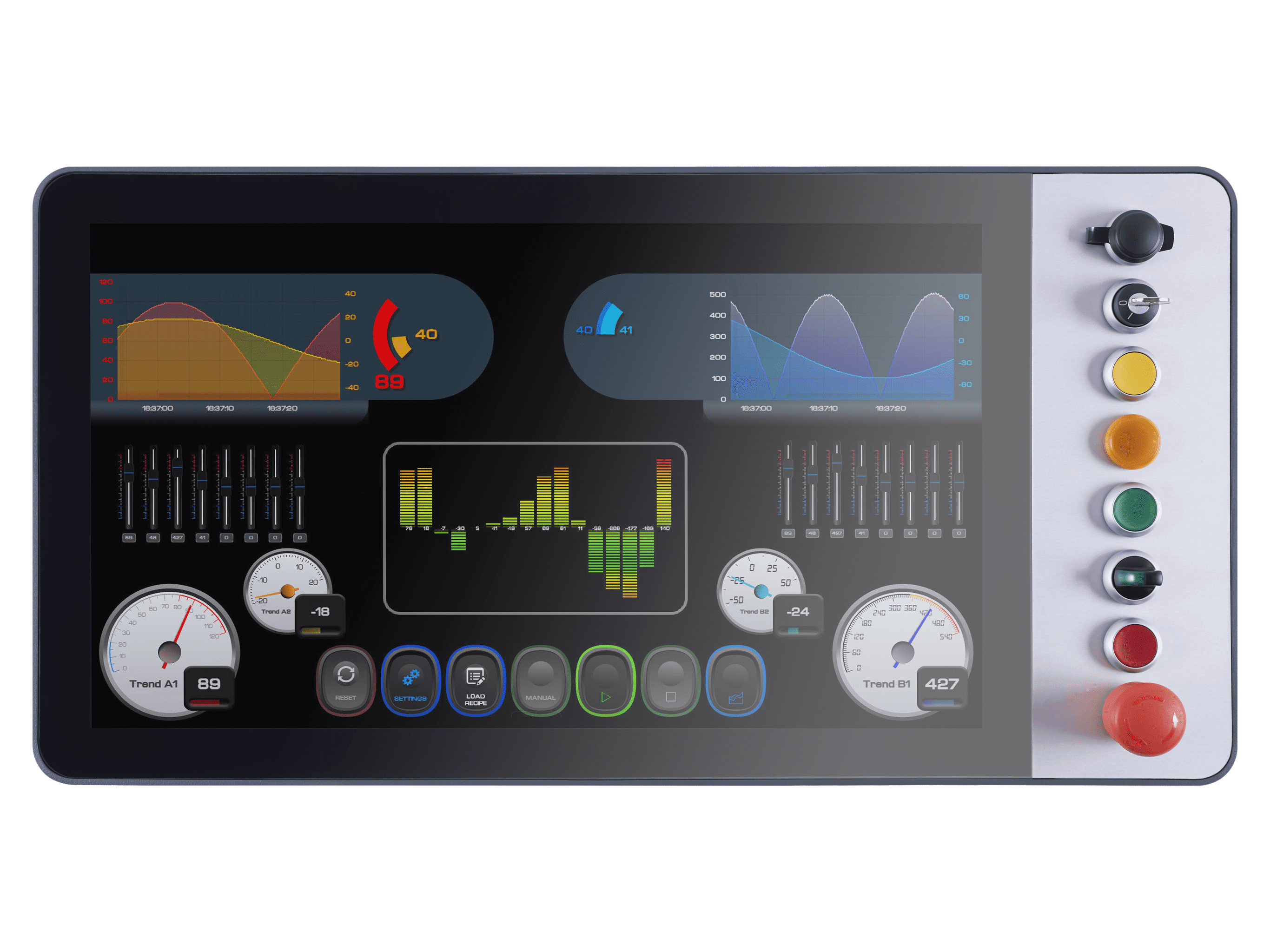 All-in-one HMI machine control system - ESA ERGO
The ESA ERGO all-in-one HMI control system offers the highest level of machine control, ergonomics and customization. Available in two versions (120° or flat), it offers a very wide choice of configurations and customizable options, including an additional HMI, keypads and touch buttons.
All within an integrated platform.
Main display: 21.5″ with capacitive, flat-projection, multi-touch screen.
View web pages via a full-screen navigation zone.
Customizable layout thanks to a 12.1″ touch keyboard.
Standard 22 mm mechanical input/output buttons.
Customizable layout with an additional 12.1″ visual area.
PC-based x86 processor with Intel Core or Linux-based Imx6 ARM processor.
Can be used as a simple monitor.
Available in ergonomic 120-degree or flat versions.
Easy mounting system in landscape and portrait mode.